This page is available in Danish
We can help with several types of VISA to and from the EU, The Americas, Asia and Australia area. We do VISA as Working/Staying/Student/Research to almost all countries for all countries possible and Nordic countries and non-Schengen or non EU countries including Norway, United Kingdom, Ireland and Switzerland.
We use the Red Carpet and/or fast track systems for rapid treatment of cases, so that VISA and necessary documents can be sent to where you are and also minimizes the processing time to a few days instead of several weeks.
Our service is aimed at companies and individuals and we can arrange for housing in the form of rooms, apartment, townhouse or villa near the desired location if we also include a job contract in our contact to municipalities, companies and embassies.
Schengen Visa Service and Recruitment Companies
We have experience in recruitment visas for Danish companies and has a collaboration with Talent Finder® and VERIO® Recruitment Companies involves employees from around the world can work and stay in Denmark. Look more at:
We can assist with all kind of VISA TYPES and can help with Embassies, Consulates and General Consuls for each country. Also through our international network we can supply local lawyers for actual cases.
Cases can be judicial in nature, or to speed up cases which apparently does not comply with the legal requirements you are entitled up to such. Visa, Danish citizenship, Danish passport or residence and work permits. We can offer to submit, handle and follow-up on cases of Visa and residence and working permit Visa.
We also provides VISA Service and working permissions for the following countries
United Kingdom and Ireland
Switzerland, Czech Republic, Slovenia, Croatia, Bosnia and Herzegovina, Serbia, Montenegro, Kosovo, Albania and Macedonia
North America, Canada, Australia, New Zealand, Papua New Guinea
China, Japan, Russia, Ukraine, Belarus, Kazakhstan, Uzbekistan, Tajikistan, India, Myanmar, Thailand, Philippines, Indonesia, Malaysia, South Vietnam
Most African states
Saudi Arabia, Bahrain, Qatar, Kuwait, Jordan, Israel, Jordan, Turkey, Iran
Rejection of VISA
If you have experienced a rejection of your VISA, we can help. We have attorneys in most countries who can take the case as a complaint and eventually fulfill what documents OR information which was missing in the first place. Especially the readiness to go back when visa expires and the total amount of connecting to your existing country is weighing in, like job, somebody to take care of, kids, family, education and so on.
Re-entry Visa Service
Sometimes it can be needed to change VISA Type without leaving the country in long time, like into the country beside your current country. In those cases we can assist in a so called re-entry VISA for most areas. It is usually making a Business Visa outside the country, that you currently reside in, while you maintain the benefits of the VISA for each region or system eg. Schengen. Usually we are supplying a VISA in one country and the destination country can be any country.
Overstay and abuse of VISA and lack of response in terms of changes
Overstay of VISA is a bad thing, and there are many rules in terms of change of job, in terms of unemployment and in terms of days to react in those situation. Overstay is an abuse of the VISA which can lead to a 5.300 € fine and ban of your re-entry up to 6 years.
With Metropol International you are tracked and reminded of your VISA rules in terms of terminations of a Job Contract and in terms of how you will get a new job and re-apply your VISA within Denmark and/or other countries. Often you can change from one Country to another without any problems, but you need to get verification of that BEFORE it happens. You are welcome to be advised in your actual situation.
Asylum and Family Reunification
For matters of refugees, asylum and family reunification we refer to us.dk where you can read rules and more… However if you wish for qualified advising about re-entry rules and EU rules in order for you and your partner to retain a danish living, then it is adviseable to call us at 32177777 ext. 247 for a better understanding of the rules.
Everyday a married partner to a danish citizen is send home. That's because of the danish rules of affiliation. If you have more family members in your home country, you cannot alone on the marriage get a danish staying and/or working permission.
However since we did VISA service and family reunification matters since 1998, we can advise you to get the extensive 2 hours advisory at either our attorneys or our VISA Service affiliates in  your country og here in Denmark.
Schengen Visa Service provides:
Schengen Visa as a tourist for 90 days
Employee VISA for recruitment via partnerships
Technical VISA, Sales VISA and Machine Inspection VISA
Trainee VISA, Recruiting VISA for Job Contracts and Job Interviews
Visa as an independent contractor for the establishment of Danish company
Company representative for inspecting machines for contracts (purchase / sale concerning. Danish companies)
Work and residence permits in general
Permanent relocation to / from Denmark for expatriates and / or EU citizens (Demand is min. 270,000 kr. In revenue for the last 2 years)
We do contact embassies, consulates, consular and lawyers. We have our own lawyers in Denmark and is included in Perfect Offices with legal representation in 82 countries
Schengen VISA Service countries:
Belgium
Denmark
Estonia
Finland
France
Greece
Island
Italy
Latvia
Liechtenstein
Lithuania
Luxembourg
Malta
Netherlands
Norway
Poland
Portugal
Switzerland
Slovakia
Slovenia
Spain
Sweden
Czech republic
Germany
Hungary
Austria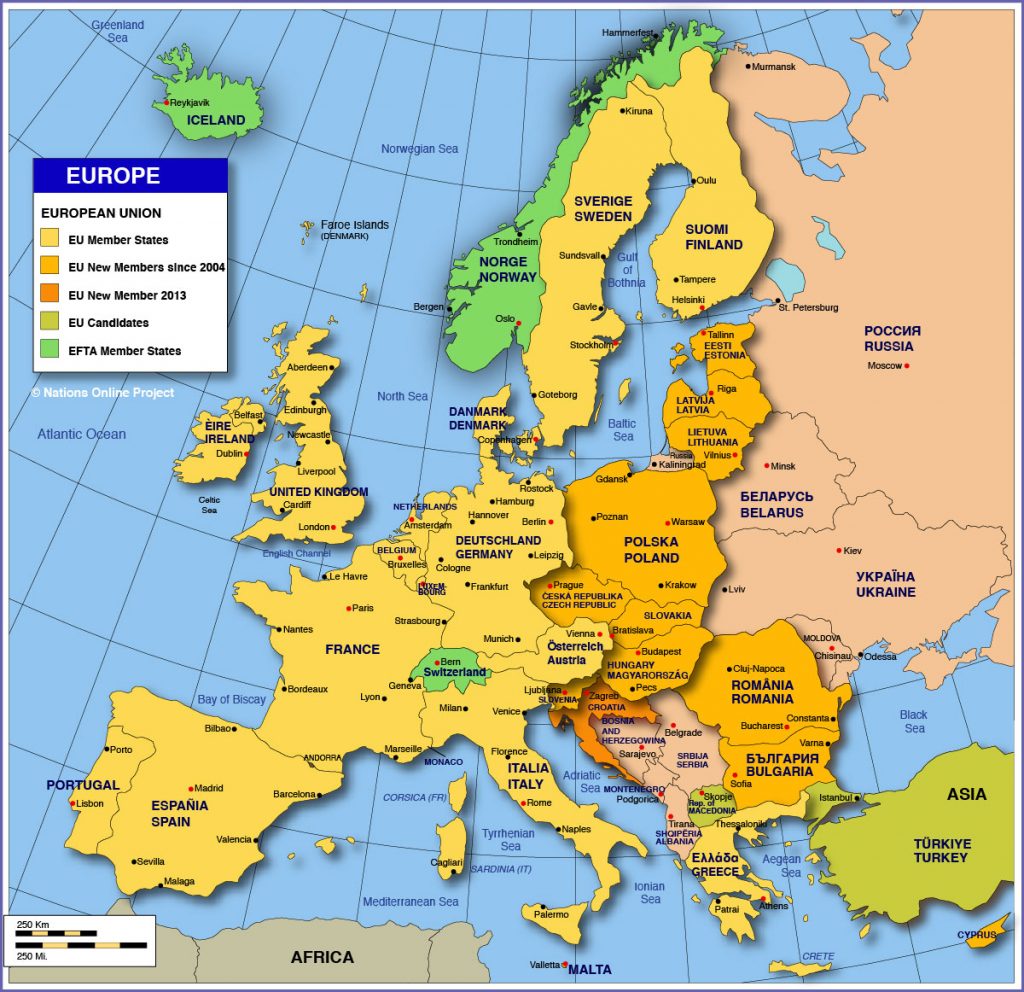 The Schengen VISA areas which are not included are:
Norway, Holland Aruba and the Netherlands Antilles, the Greek peninsula of Athos as well as Greenland and the Faroe Islands during the Danish union.
Great Britain and Ireland are NOT members of the Schengen union.
In addition, Cyprus, Bulgaria, Croatia and Romania ordered to join the Schengen cooperation, but all requirements are present not fulfilled.
EU principle of free movement as a private person and as an employee.
The free movement of individuals is a fundamental right guaranteed by the institution of EU citizens. It gives every citizen the right to travel, work and live in any EU country without any formality.
Schengen cooperation improves and also restrict this freedom by giving citizens the opportunity to cross internal borders without being subjected to border controls. The border-free Schengen area ensures free movement for more than 400 million EU citizens, and also to many non-EU citizens, businessmen, tourists or other persons wishing legally to be present on within the EU.
For Nordic Citizens in Denmark, Sweden, Norway and Finland
If you are a Nordic citizen you do not need a Visa to enter the borders of the United States for tourist or business trips shorter than 90 days. You MUST register in ESTA VISA SYSTEM but if you can not comply with ESTA demands or you need assistance with work permit, business VISA then please call +45 32177777.
IMPORTANT VISA INFO: It is a demand for Nordic citizens to apply for a visa for tourist and all kind of business travels after the date of 22.01.2016, if you previously have visited to Libya, Iran, Iraq, Sudan, Syria, Yemen or Somalia within the last 5 years.
NOTE REGARDING. ALL SCHENGEN VISA PR. 28-11-2015
The latest refugee movements since 2015 have greatly impressed upon the border and in reality the freedom of movement across borders replaced by thorough check, but with our solutions you are you so sure of a seamless transport between countries and if you are checked for example. in trains, buses, planes and in public areas.
Temporary and recruitment agencies as well as the Green Card scheme (Green Card has stopped for Denmark since June 2016)
We have a collaboration with the DK's largest temporary employment agencies and recruitment agencies to finding a new job, head hunting and also jobs that pays more than 400.000 per year. These agencies have proven to find a job for all of our applicants. This also applies to all present holders of the Green Card scheme which has now ended in Denmark.
For primary systems of Engineers, Pharmacists, IT consultants, Programmers and other staff to the Life Science industry see: https://innovationsupport.net/en/the-life-science-recruiting-and-consulting-provider/
For all other professions contact or schedule a meeting (Fee per hour is DKR.: 1.500,-) with:

General Manager and Auditor, Visa Service, Jane Clausen, Phone: +45 321 77777 ext. 240.
Senior Partner Visa Service M.Sc. Christian Petterson, Phone: +45 321 77777 ext. 252.
Senior Advisor, Visa Services, B.Sc, Michael Pedersen, Phone: +45 321 77777 ext. 248.
VISA Service Partner, Director of Department, Michael Rasmussen, Phone: +45 321 77777 ext. 123.

For general info on Schengen (from europa.eu) see the source: http://ec.europa.eu/dgs/home-affairs/what-we-do/agencies/index_en.htm
---
Schengen VISA history:
The first Member States were: Belgium, France, Germany, Luxembourg and the Netherlands.
Now there are 26 Schengen countries – 22 EU members and 4 non-EU. The four are Iceland and Norway (since 2001), Switzerland (since 2008) and Liechtenstein (since 2011). After the first five came Italy (1990), Portugal and Spain (1991), Greece (1992), Austria (1995) and Denmark, Finland and Sweden in 1996.
Nine more EU countries joined in 2007, after the EU's eastward enlargement in 2004. They are: the Czech Republic, Estonia, Hungary, Lithuania, Latvia, Malta, Poland, Slovakia and Slovenia. Only six of the 28 EU countries outside the Schengen zone, namely: Bulgaria, Croatia, Cyprus, Ireland, Romania and the UK.
---
ATTORNEY VISUM SERVICE
Metropol International can help our clients with job contracts, education and establishment of a company within EU and the Americas. We provide advice and legal services professionally all over the world in collaboration with the recruiting companies, Embassies, General Consulates and/or Attorney Offices.
We do formations of Danish and foreign companies and holding companies and funds that can be used both by individuals and by companies
We provide Private and Business Tax Consultancy in VAT, taxes, duties and guarantees
We can provide Venture Capital, Business Angels, Board, Entrepreneur assistance as well as reconstruction and aid to ailing companies
Our services include solutions that are based on EU law and the laws of different countries, including of course the company law and tax law.
Our solutions can be based on already made binding answer from the tax, judicial decisions and control signals (BLUE SEA LAW)
General legal proceedings and legal advice
You can have private address, office address and receive Legal Consulting and Lawyer help in 86 countries through our network WARRANTY COVERAGE ordained Legal Profession interest organization for covering losses if the lawyer's advice turns out to have been wrong, or the case of error or complaints.
We have partners and own branches with Danish-speaking staff in Denmark, Norway, Sweden, Germany, France, England, Italy, Spain, Russia, China, Thailand, the Philippines, Panama and the United States.
Book a meeting with our advisors in Denmark:
You can have a meeting in daytime from 09:00-16:30 at the price of DKR 1.500,- + 25% tax. DKR 1.895,- including tax. Total including tax is: 271 Dollars or 252 Euros. Usually a meeting can take 1 hour, but it takes normally 2 hours as to recover both Danish Law and possibilities under the EU law. We do not offer any kinds of credit, also not to danish attorneys.
Please contact us at +45 3217 7777 ext. 321. The meetings can be in the offices of Herlev or Copenhagen and the first working day of a month in Tåstrup. SKYPE, Facetime, WhatsApp & Viper sessions is possible.
He will take care of any needs in VISA, JOB possibilities, Relocation & Accommodation (Apartments/Rooms/Villa), New or Lost passport, overstayed VISA, breaking VISA Rules and questions in general. Also contact to Ambassadors, General Consuls and International Consulates can be done in the meeting, in order to secure FastTrack of your case.
It is possible to have work in other EU countries and elsewhere if a VISA has run out, by that we can secure you will have a working and staying permission in your current country.
For legal advice, and active dynamic and flexible human resource and contract management we also offer the following partners for your business, innovation and attorneys-at-law:
Sales Director, Cand.Merc, M. René de Jong
Cand. Merc. Accountant Christian Nielsen
Cand. Merc. Niels Petersen
Senior Partner, Cand. Merc, Finance & Enterprise, Carsten Kristensen
Civil Economist Niels Thygesen
General Manager and Auditor, Visa Service, Jane Clausen
Innovation & Engineering Consultancy M. Sc. Engineer, Lars Thougaard
Senior Tax Advisor M.Sc., Peter Ingemann
Senior Partner Visa Service M.Sc. Christian Petterson
Senior Advisor, Visa Services, B.Sc, Michael Pedersen
Colocation / Offshore Workforce Consultant, M.Sc. Jan Pedersen
Server Hosting and IT Outsourcing, B.Sc. Henrik Andreasen
Enterprise Patent Head of Services: Henrik Petersen, Partner & CTO
Real Estate Broker, B.Sc. Henning Rasmussen (Germany)
Director, Senior Partner, Toni Pizziuti (Italy / Denmark)
Visa Service, Offshore Formations, IPM & Partner & Director Michael Rasmussen
Attorney-at-Law, Maria-Mihaela Nicolae, English, Italian and Romanian speaking
Attorney-at-Law, Cand. Jur. Thomas Larsen (Norden) Contract area
Attorney-at-Law, Senior IP Manager Cand. Jur. Niklas Hansson, IP Management
Attorney-at-Law, Tax Lawyer, Cand. Jur. Hans Peter Sverdrup (Business Lawyer, Norden)
Attorney-at-Law, Clarissa Frøberg, commercial lawyer Nordic countries and Germany
Attorney-at-Law (H) Anders Hvass, Denmark (Business Attorney)
Attorney-at-Law (H) Niels Anker Rasmussen, Denmark (Business Attorney)
---
Call +45 32177777 extension 245 for more information or fill out this form:
---